1379 Sq.Ft. UnFurnished Office/Space @ 1.31 Cr for Sale in Magarpatta,
Property Details
Building Name: Confidential
Usage- Suitable for: Restaurant, Retail, Cafe, Bank, Pharmacy, Gym, Jeweller, Furniture Showroom, Electronic showroom
City: Pune(East)
Location: Magarpatta
Type: Office/Space
Transaction : PreLaunch
Ownership : Free Hold
Possession : 5/2018
Property Age: Under Construction
Facade: With Out Glass
No of Floor : 8

Area ( SQ FT)
Saleable Area: 1379 Sq.Ft.
Built Up Area: 1379 Sq.Ft.
Carpet Area: 939 Sq.Ft.
Efficiency : 68.09%

Commercials
For : Sale
Asking Price: 1.31 Cr
Negotiable : Yes
Rate Per SqFT : Rs. 9500

Features
Furnishing : UnFurnished
Flooring: Marble
4 wheeler Parking ( R Unit): 1
No Of Lift: 3
Passenger Lift: 2
Service Lift: 1
Total Bath Rooms: 1
Property Specification
Good No. of Common/Visitor Parking
Good No. of Reserved Parking
Main Road Facing
24 X 7 working
Good Ceiling Height
Good Natural Light in the unit
Easy Public transport
Good Frontage
Low maintenance Cost
High Quality Common Maintenance
Higher Carpet Area – Lower Loading/High efficiency
Low Traffic Area
Easy Access to Project – Good Roads to connect
Purpose Specification
Restaurant
Retail
Cafe
Bank
Pharmacy
Gym
Jeweller
Furniture Showroom
Electronic showroom
* Above shown data available as per resources.
1379 Sq.Ft. UnFurnished Office/Space @ 1.31 Cr for Sale in Magarpatta,
1379 Sq.Ft. UnFurnished Office/Space @ 1.31 Cr for Sale in Magarpatta,
1379 Sq.Ft. UnFurnished Office/Space @ 1.31 Cr for Sale in Magarpatta,
| | | | |
| --- | --- | --- | --- |
| Parking | | Garden | |
| Power Backup | | Rain Water Harvesting | |
| Swimming Pool | | Club | |
| Gas connection | | Intercom | |
| Internet | | Lawn | |
| Play Station | | Security | |
| Park | | Vaastu | |
| Gym | | Servant Quarter | |
1379 Sq.Ft. UnFurnished Office/Space @ 1.31 Cr for Sale in Magarpatta,
1379 Sq.Ft. UnFurnished Office/Space @ 1.31 Cr for Sale in Magarpatta,
1379 Sq.Ft. UnFurnished Office/Space @ 1.31 Cr for Sale in Magarpatta,
1379 Sq.Ft. UnFurnished Office/Space @ 1.31 Cr for Sale in Magarpatta,
1379 Sq.Ft. UnFurnished Office/Space @ 1.31 Cr for Sale in Magarpatta,
For Sale
1.30 Cr For Sale
Area 1152Sq.Ft. Beds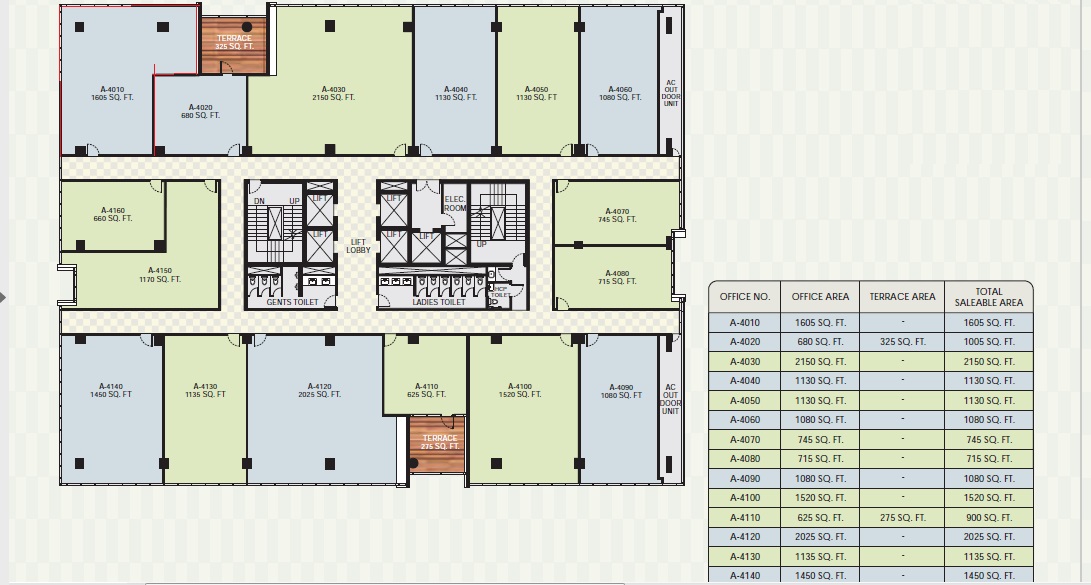 For Sale
1.52 Cr For Sale
Area 1605Sq.Ft. Beds